Co-authored by Ross Power and Ankur Banerjee
Last week we shared our Product Vision for 2022 where we broke down our product development for the year into three focus areas:
Identity: Core identity functionality for our partners to build compelling self-sovereign identity use-cases on top of the cheqd network.
Web 3.0 Core: Core Web 3.0 functionality adds deeper integration for our network and token into the Cosmos and other blockchain ecosystems.
Web 3.0 Exploratory: Emerging Web 3.0 use-cases such as decentralised exchanges (DEX) ecosystems; decentralised autonomous organisations (DAOs); identity for non-fungible tokens (NFTs), and in general, DeFi applications.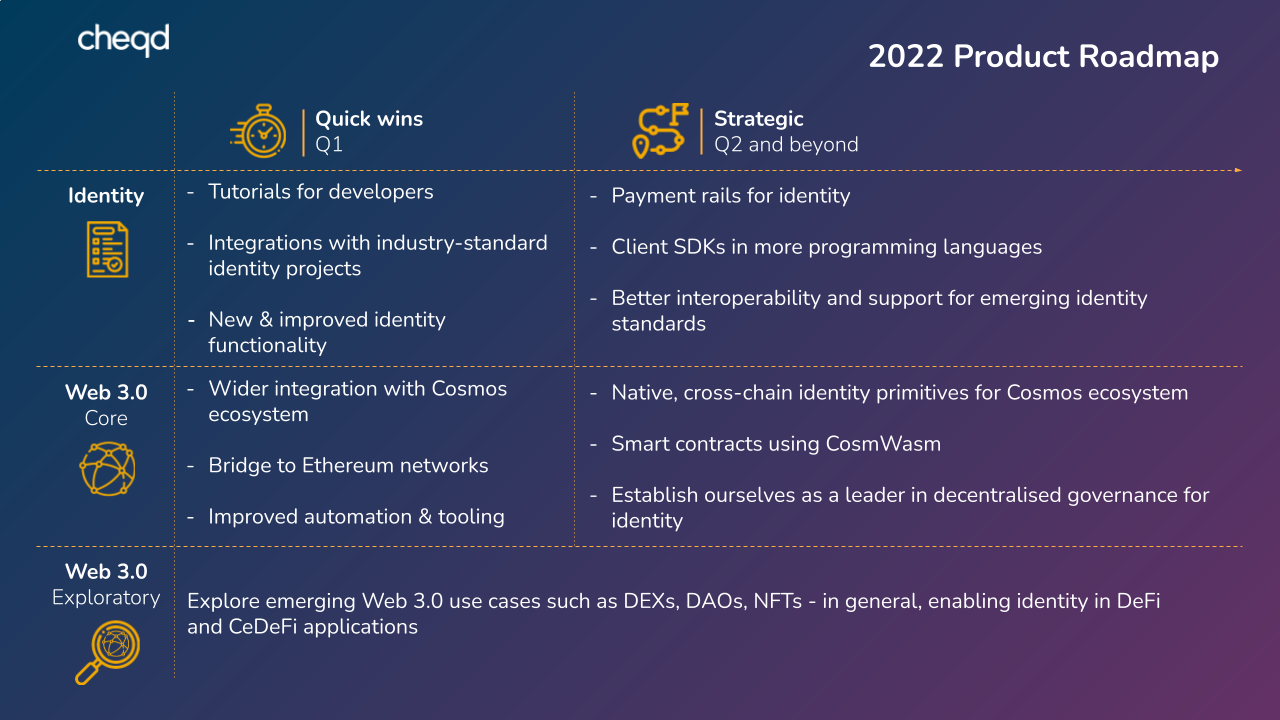 Now we want to hear from you… launching cheqd's 2022 Product Roadmap Survey
We strongly believe in the importance of our Product Roadmap being informed by the ultimate end users of the cheqd network; whether this is our immediate SSI Partners, their customers, or even the long-term end-users of SSI and the cheqd network.
As such, the purpose of this survey is to gain a greater understanding of the hopes, needs and wants of our community, developers, and partners as we build our network for incentivised decentralised digital identity.
Once we have gathered responses we'll work through our backlog using our existing understanding and assumptions, informed by the feedback we receive, to prioritise our next steps using the framework below (at a high level).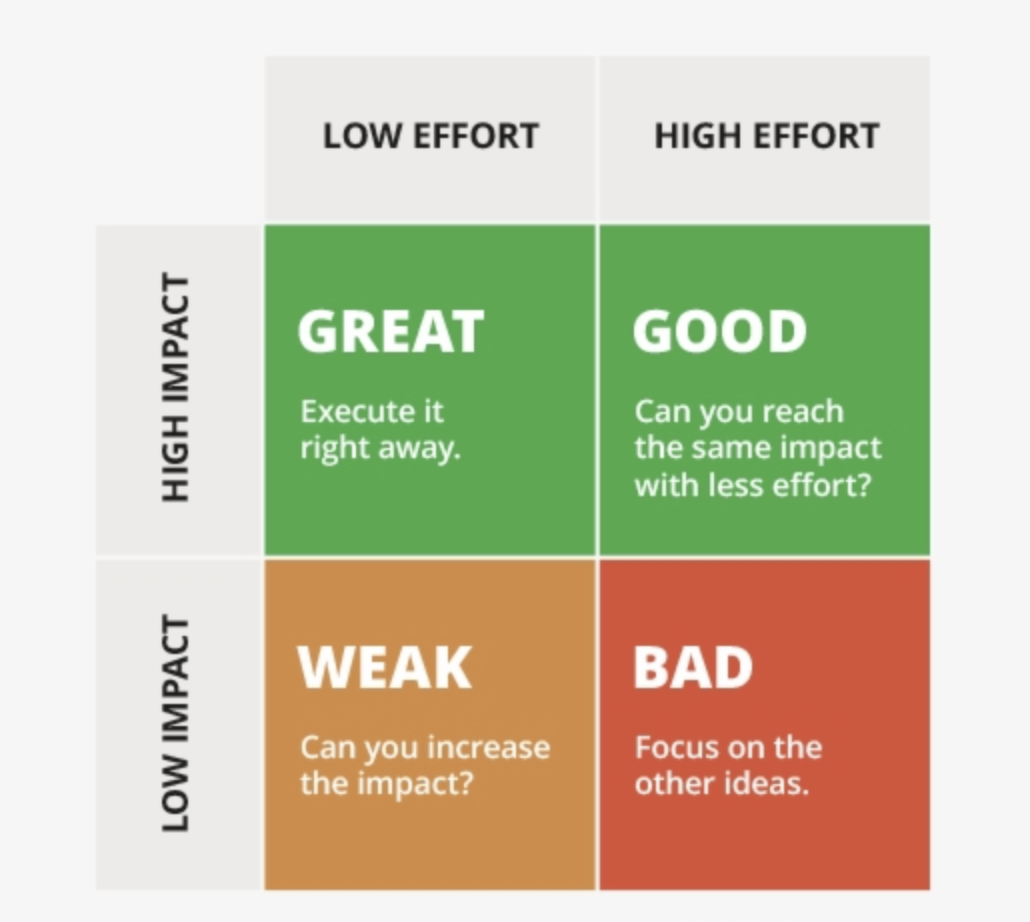 Objectives of the Product Roadmap Survey
Network Utility: To gain a deeper understanding of our SSI vendors needs, which will subsequently inform how we develop the network utility and token utility. By understanding our SSI vendors' customer needs we'll be able to more effectively assimilate ideas to find common needs that meet the majority.
Interoperability: To align the network and token utility, to the best of our ability, with open standards to maximise; Technical interoperability, Semantic interoperability, Economic interoperability, Legal interoperability. On this point, we're excited to share that cheqd is now an official ToIP supported Public Utility!
Vendors customer research: To help inform and test our assumptions relating to the more strategically significant milestones in the SSI space in terms of the actual end customers/end users.
Partnership Commitment: To fulfil our intentions of creating a truly collaborative and engaged partnership ecosystem that can effectively provide direction to a network that they will ultimately be the beneficiaries of, and channel to end-users.
If you'd like to take part you can complete the survey here. It should take 5–7 minutes to complete and will close on Friday 11th February 12:00 UTC.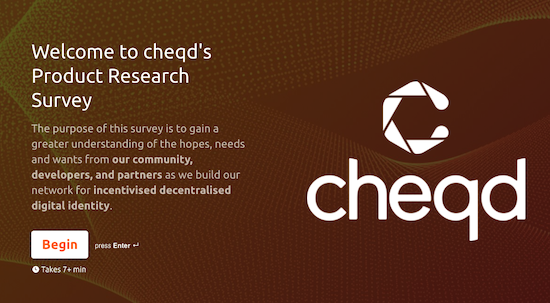 As a thank you for your contributions, 
20 randomly-chosen respondents
 will receive a 
surprise gift
 from cheqd 
. To allow us to get in touch to give you the surprise, you can optionally 
opt-in
 at the end of the survey to be considered for the random draw. Please be sure to let us know any additional feedback you have in the free-text questions of the survey if you feel we've missed anything or have anything you'd like to add. We look forward to sharing the results with you in the near future!
In addition to the Product Roadmap Survey, we welcome engagement and feedback across a range of different forums, such as our Community Slack and Governance Framework discussion board (best for extended, in-depth discussions), or right here on Medium.
We, at cheqd, help companies leverage SSI. cheqd's network is built on a blockchain with a dedicated token for payment, which enables new business models for verifiers, holders and issuers. In these business models, verifiable credentials are exchanged in a trusted, reusable, safer, and cheaper way — alongside a customisable fee. Find out more about cheqd's solutions for self-sovereign identity (SSI).