Co-authored by Elina Yumasheva and Eduardo Hotta.
Over the coming days and weeks we'll be rebranding to cheqd, including an overhaul of our website which we cannot wait for. We'll explain further down the why and how, but first, how does our new name align with what we're building?
Our team is passionate about giving people back their privacy and control of their data. The best way we can see of delivering upon this is by making self-sovereign identity (SSI) successful. Which is why we are building commercial models through a blockchain network, token(s) and tokenomics to make SSI commercially viable. We truly believe that by introducing payments and other incentives we can turbocharge the adoption of SSI and return control and privacy to individuals as well as enable new business models for trusted data.
So, the links between the name and our mission:
Across the lifecycle of trusted data, documents are checked cheqd, trusted data is checked cheqd
We will be enabling payments between two parties for trusted data. Cheques were/are (depending on where you are in the world) used for payments between two parties. Crucially, they also have the name of the recipient and the signature of the sender. So, a great blend of identity and payments! This is an analogy we'll be leaning on heavily as SSI isn't the easiest topic to step into.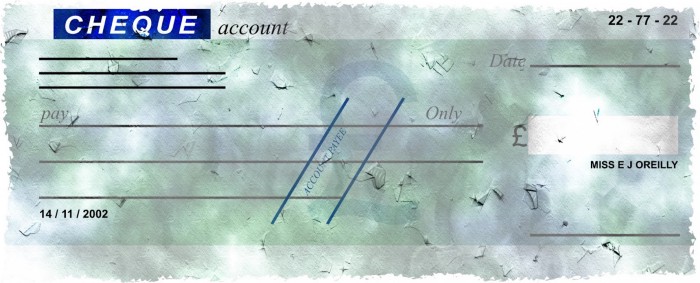 And, finally, when we tested the name with colleagues, counterparts, family and friends, some who understand what we do and some who don't, we heard almost unanimously, "oh, I like it, that's better than verim!" which sealed it!
Why are we rebranding & renaming?
This is somewhat down to timing, the name and branding were created by 
Fraser
 and 
Ankur
 when we just needed something, anything. We always knew we would need to rebrand and revamp our website to bring our presence up to date with our progress as a company (some big announcements to come soon!). But renaming was a separate issue.
When Fraser and Ankur first chose verim, they went through a process of concept mapping (screenshot below), then checked trademarks and finally the availability of domains whilst aiming for as short a name as possible.
Exploring names linked to each of these concepts, led them down the path of truth and variations in other languages, including Latin (veritas, verum) and finally to verim given the clean trademark and domain search.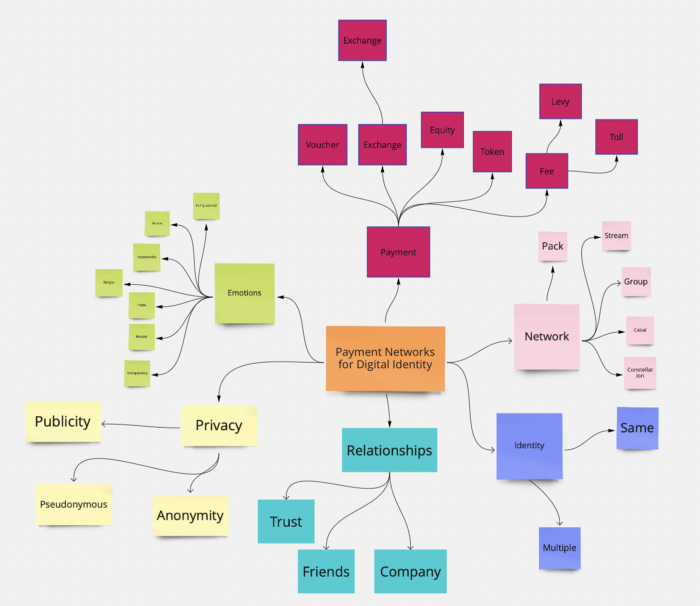 However, we hadn't spotted Verimi amongst others and given we are working in similar spaces although differentiated, this wouldn't be enough to avoid a potential future trademark dispute. And, put simply, fighting trademark wars is a terrible use of investment, revenue, and time.
The kicker was a potential partner thinking our companies were related through the closeness of the names. We knew then we had a clear problem we needed to fix urgently. We were going to join the club of companies rebranding to avoid trademark disputes, a cohort including Monzo, WWE, and others.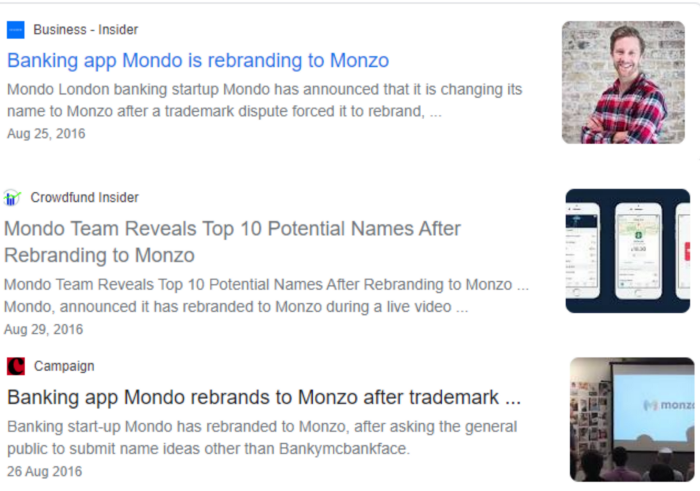 Monzo's rebrand on the news
This is part one, swapping from verim to cheqd across all of our channels, including a first update to the website. Following this, we'll be focusing on improving the website further to match the stage of progress we're at internally.
On this note, watch out for a big announcement next week, we're taking a big step towards the production network! The best route to make sure you hear about it is to join our rapidly growing Telegram community.
P.S. We're also on Twitter and LinkedIn, make sure to cheq in!
We're building a secure network that enables individuals to take full control of their personal data. Through our network, anyone can verify identities quickly and securely.
We help companies monetise self-sovereign identity to stay viable, profitable and more successful than before. Issuers of data benefit from a recurring revenue stream whenever that data is used in the future without needing to process it constantly. Recipients of data can lower their costs since any data they receive is digital, trustable and re-usable, reducing the processing overhead.
Ultimately, we're making it easier for individuals and organisations to trust each other.
For collaboration and partnership, please get in touch at [email protected].