Co-authored by Fraser Edwards and Ankur Banerjee
It's now just over a year since we started work on cheqd (or verim as we were first called), which feels like both the shortest and longest year of our lives, certainly the most exciting! Since it's our first anniversary, we decided to give you a rundown of our first year and share a glimpse into our plans – as always a huge thanks to our community that has been part of this incredible journey!
Pre-genesis (< November 2022)
Post-genesis (> November 2022)
Obviously, the first two items here have to be the following:
Since then, we have been on board a rocket ship! There are so many things to cover, we've had to break them out into sections, or the next bit would just be a wall of hyped bullet points:
Partnerships (inc. exchanges)
Tech / Product (inc. decentralisation)
Marketing and Community
Partnerships (incl. exchanges)
Just four months on from mainnet launch we are now listed on two centralised exchanges  (Gate.io and Bitmart), two decentralised exchanges (Osmosis and Uniswap) and a fiat on-ramp (Indacoin), so averaging an exchange a month.
The key part is providing easy access to the token to allow anyone to begin building as we extend the network utility.
Indacoin are especially relevant as they allow anyone with a credit or debit card to access the network without complex service agreements or contracts.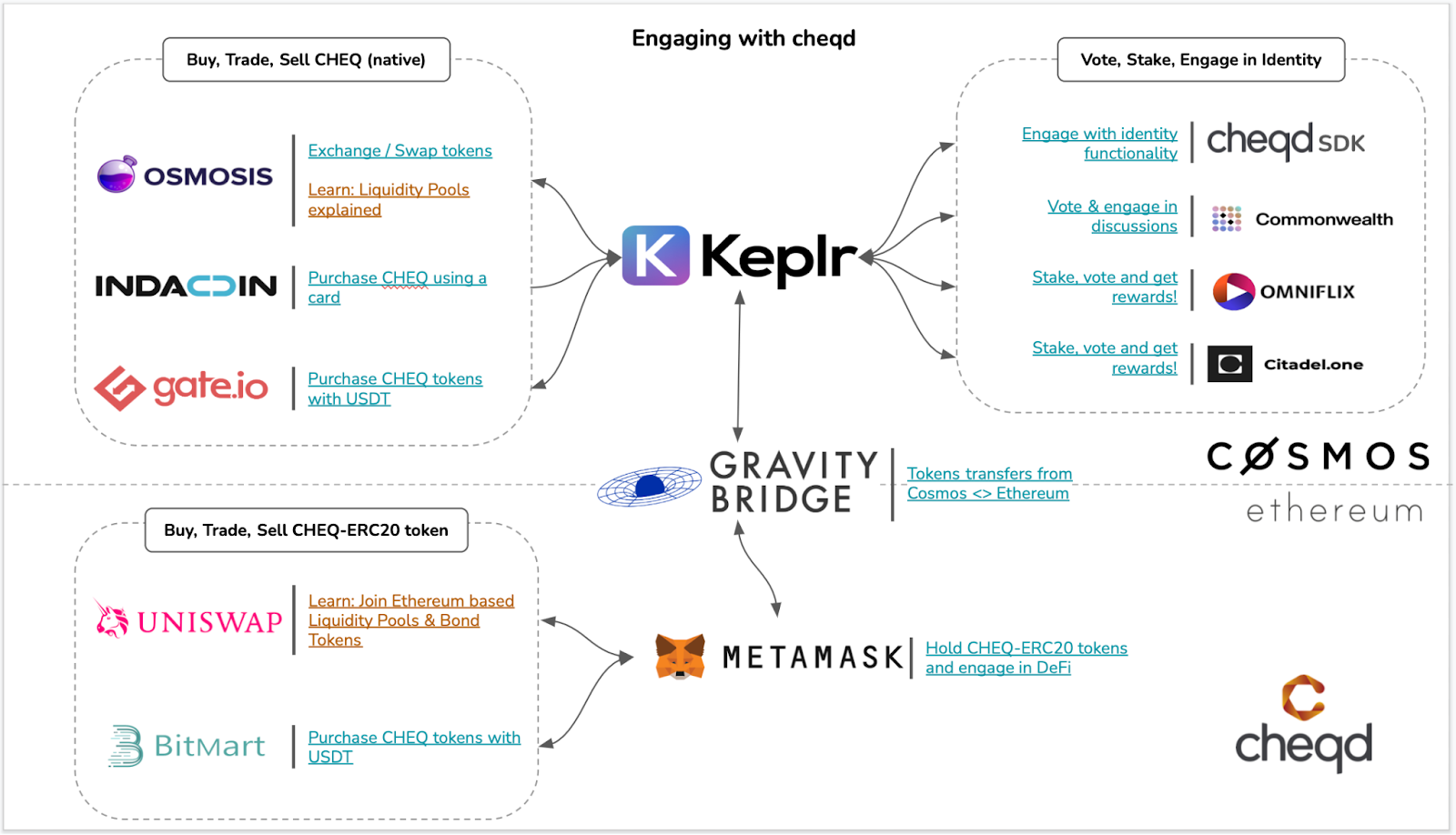 SSI: Now working with over 32 market-leading SSI vendors, including esatus, Spherity, Danube Tech, Northern Block, Serto, DIDx, Tykn, Randa Solutions, truu, Anonyome Labs, Domi Labs, Evernym in our first cohort; and, Mavennet, ID Lynx, Umazi, Gravity, Animo Solutions, AyanWorks, Verio, Soverio, Monokee, SecureKey, Gayadeed in our second SSI cohort.
Validators: Partnered with top Cosmos validators, including Everstake, Citadel.One, Forbole, Notional, Informal Systems, WhisperNode, Lavender.Five, Enigma, Smartnodes and many more.
Consultancies: Signed multiple partnership agreements with consultancies, including 51Nodes, Chainstep and more to be announced with large global consultancies.
Global Expansion and Consortia: Signed partnerships with experts and large consortia across the globe, including Data Sharing Coalition in the Netherlands and Australian Data Exchange in Australia.
Cross-chain partnerships: MetaVisa, Kado, Avarta & Nethermind in preparation to expand with our SSI partners with new web3 SSI applications.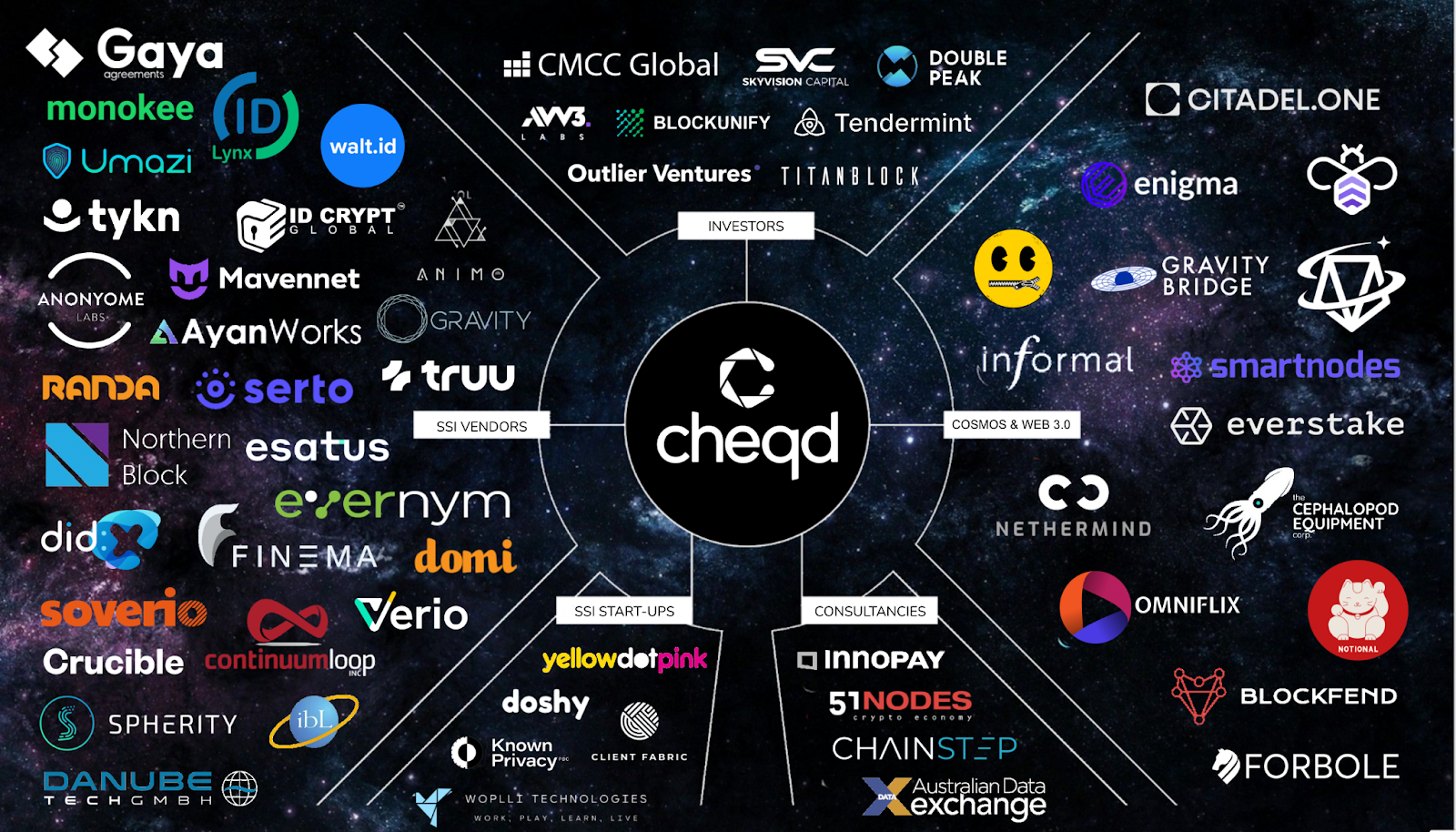 Tech/ Product (incl. decentralisation)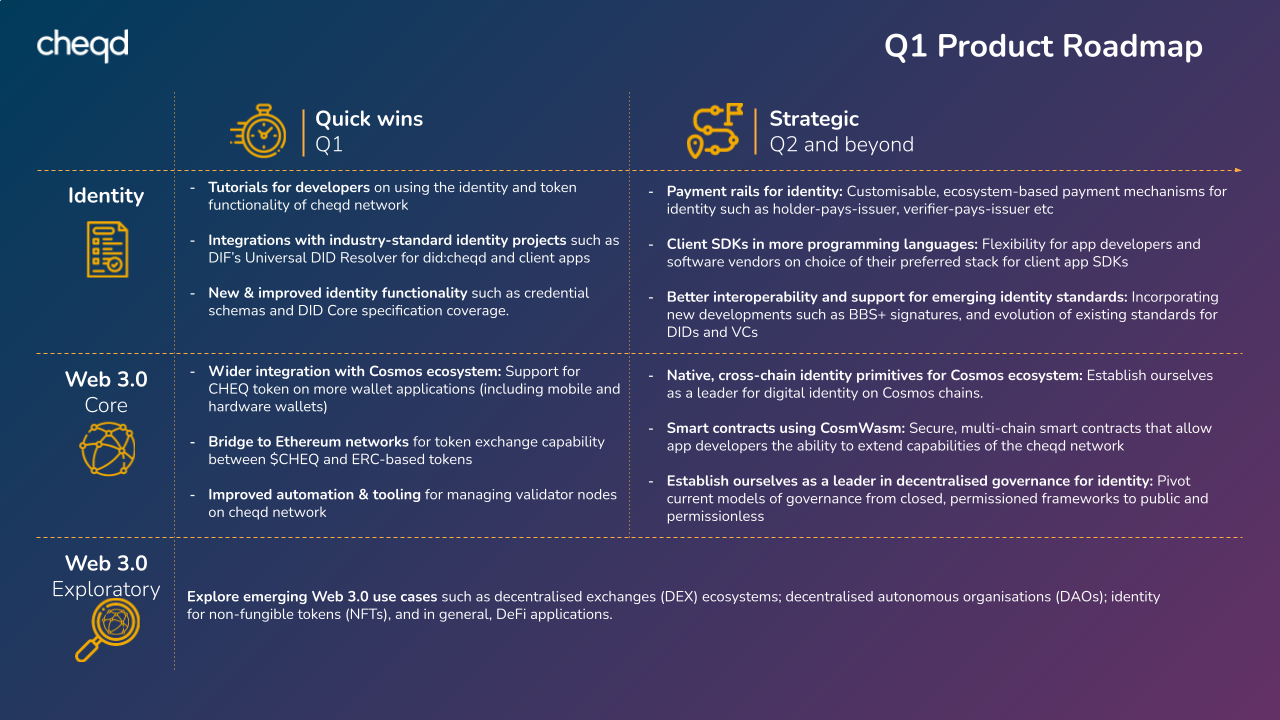 A recap of cheqd's product roadmap priorities for Q1 2022
cheqd demo wallet: Inside the next few weeks, we will have a basic wallet for holding W3C Verifiable Credentials as well as tokens, specifically for demo purposes, which can then be expanded upon by ourselves and our partners in bringing end-customers to the network.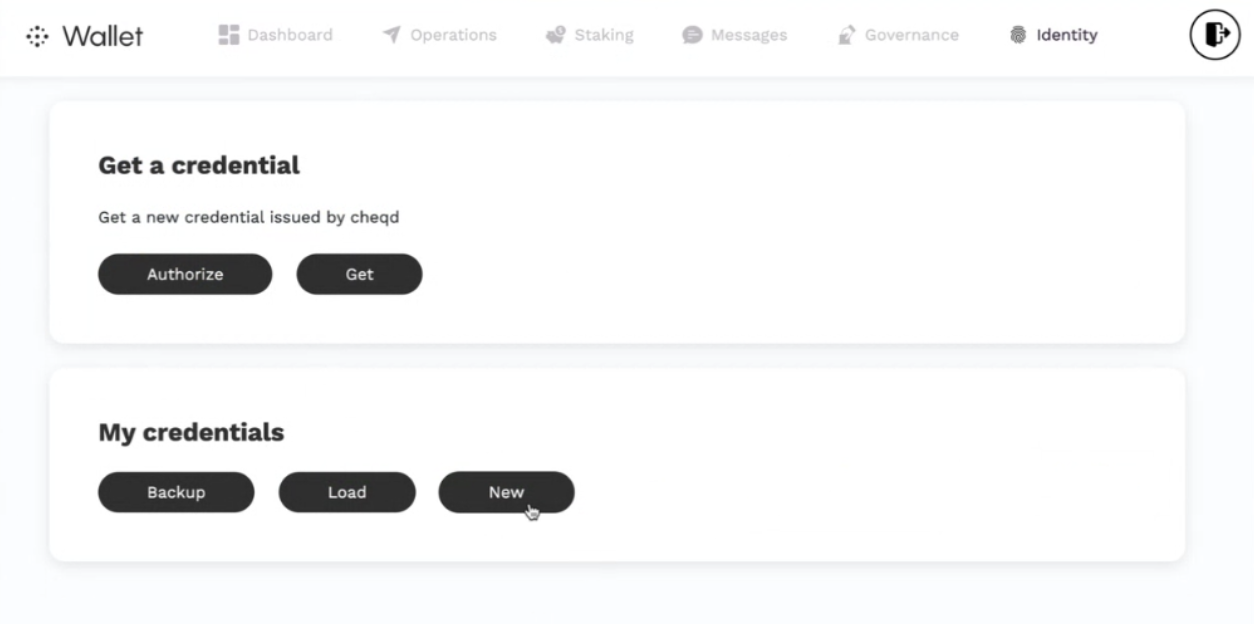 Payment Rails: Published the tokenomics for the payment rails, which we'll be building out over the coming months.
ERC-20 token: Partnered with Gravity Bridge to create an ERC20 representation of the Cosmos-based CHEQ token
Commits: Been featured on the most number of commits (top five Crypto wide) for the development team across the entire web3 ecosystem!
Upgrades: We have upgraded the network twice already. This has included some major improvements to the identity functionality of the network, now hardened and ready for the team to further expand the utility of the network at pace.
Documentation: we're making it as easy as possible to learn more about SSI, decentralised identity and our place in this at cheqd through our new learning site on learn.cheqd.io for validators and the community.
Research: Completed an extensive survey of our partners and the entire community, following which we published two detailed pieces of analysis. Firstly, the ​​Top 5 trends in Decentralised Self-Sovereign Identity and Privacy-preserving Technology in Web 3.0, based on a survey of general audiences and experts in the field of self-sovereign identity. Secondly, a more technical piece Understanding the SSI Stack through 5 Trends and Challenges, based on an expert audience of self-sovereign identity vendors and enthusiasts.
Infrastructure: We've also continued to make choices critical to the long-term sustainability of the network and ease of use, building out DevOps automations to streamline setting up a node, managing a node, and migrating from AWS to a blend of Hetzner, DigitalOcean, and Cloudflare.
DIDs: Successfully published the first DID on cheqd mainnet using the cheqd DID method (announcement coming soon!). Refactored the Indy DID method into a W3C compliant format, with DID Docs, options for multiple DID Controllers and more complex Verification Relationships. Built two DID resolvers (main and proxy) for resolving DIDs on cheqd easily.
Verifiable Credentials: Utilised an existing SDK to issue our first Verifiable Credential, signed by a cheqd DID. Working on the implementation of Credential schemas with their own DID and DID Document to enable compatibility with AnonCreds. Expanding Hyperledger Aries based SDKs to expand their scope beyond Hyperledger Indy. Packaging all of this into a digestible unified SDK for all our partners to work with.
Carbon Neutral: Joined the Cosmos ZERO Carbon Commitment, led by Regen Network – an open-source working framework for carbon footprint calculations for Cosmos Blockchains – to offset our carbon footprint.
Here's a peek at what's next – 
find out more in our full blog here
.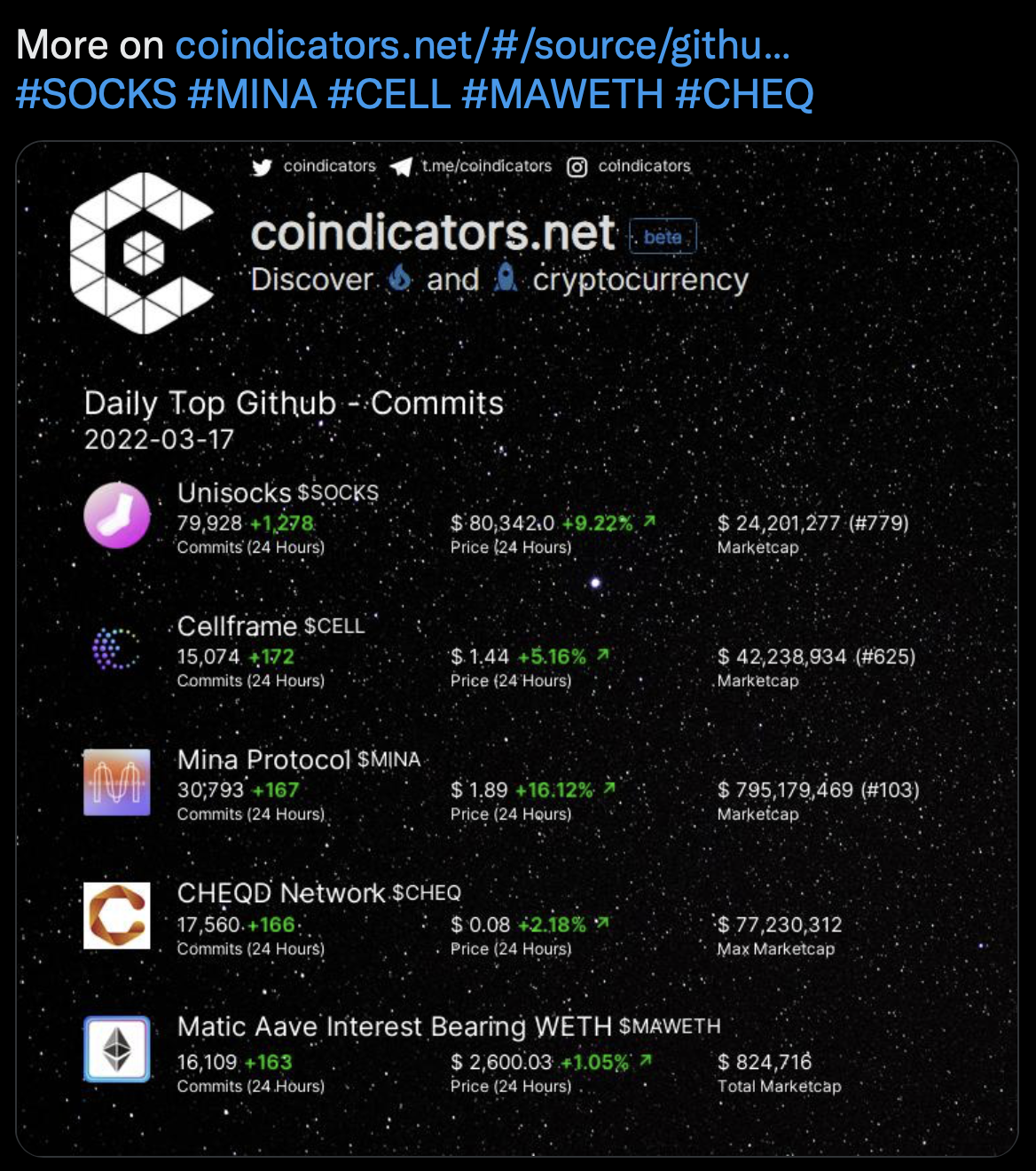 cheqd featured in top crypto project daily codebase commits
The concept of Entropy was created by the team at cheqd to model how the control of the network changes over time, from the initial launch where the core team had greater control (Low Entropy), to a state where the community and users of the network have full control over the network (High Entropy).
We also created a scorecard and model for measuring Entropy.
So, where are we now?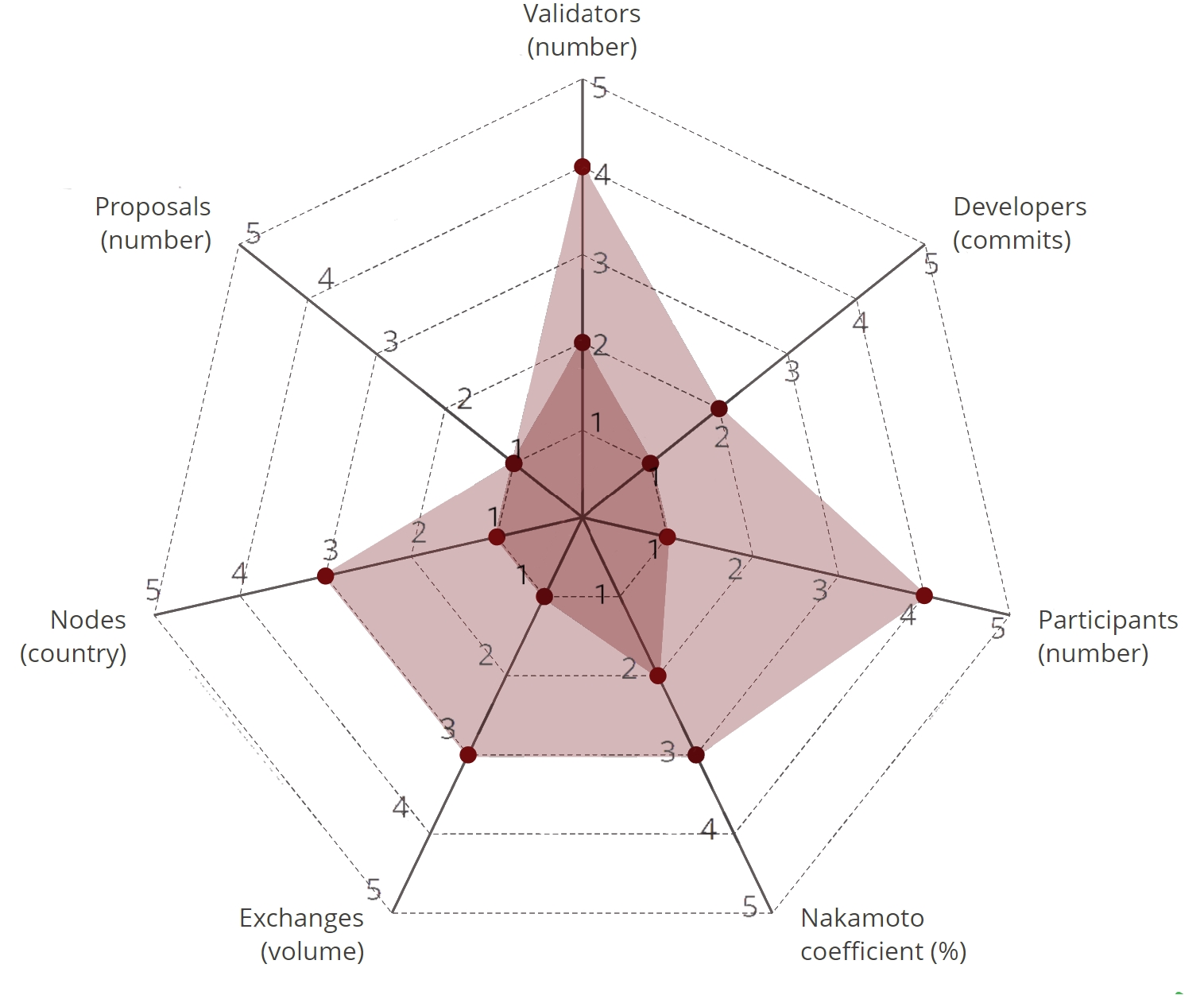 Comparing this to where we started at cheqd mainnet launch, we have decentralised in almost all categories, improving from a score of 9 to a score of 20, out of a possible total of 35. This is a dramatic shift but there is still plenty of improvement remaining, specifically on the number of governance proposals and codebase commits successfully submitted from outside the core team.
Our marketing team mainly focused on two areas, content and community building. We're happy to see that our content got us published in fantastic media outlets, allowed us to get our website pages ranking high on internet searches, and educated many people who haven't heard about SSI before.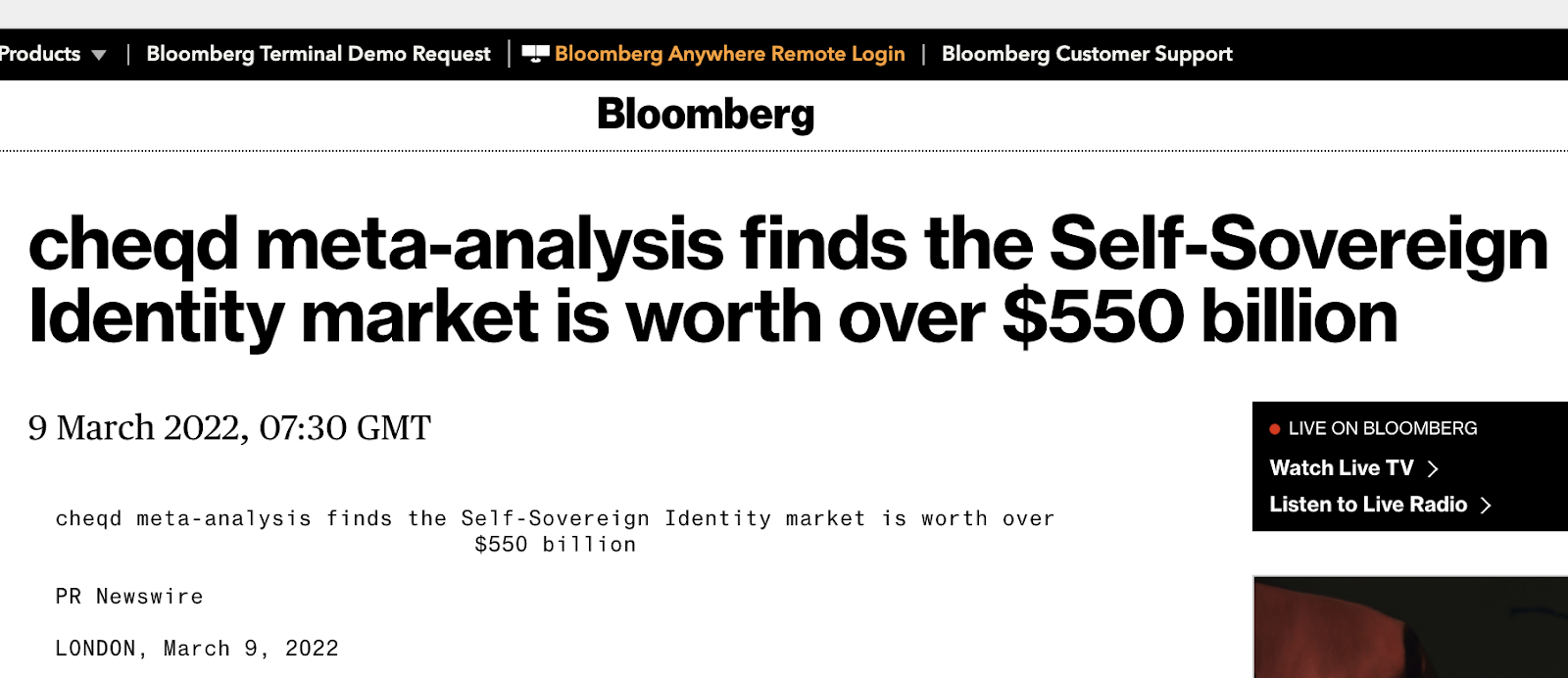 We're honoured to have loyal and engaged members who have been part of our journey and have seen this amazing growth! Here are some of our highlights:
Built an incredible community of over 50 thousand members, including developers and node operators
Published 52 blog posts and one whitepaper 'Self-Sovereign Identity – How big is the market opportunity?'
Got >150 media coverage including Bloomberg, Yahoo! Finance, Benzinga, Market Watch, Bitcoinist and more!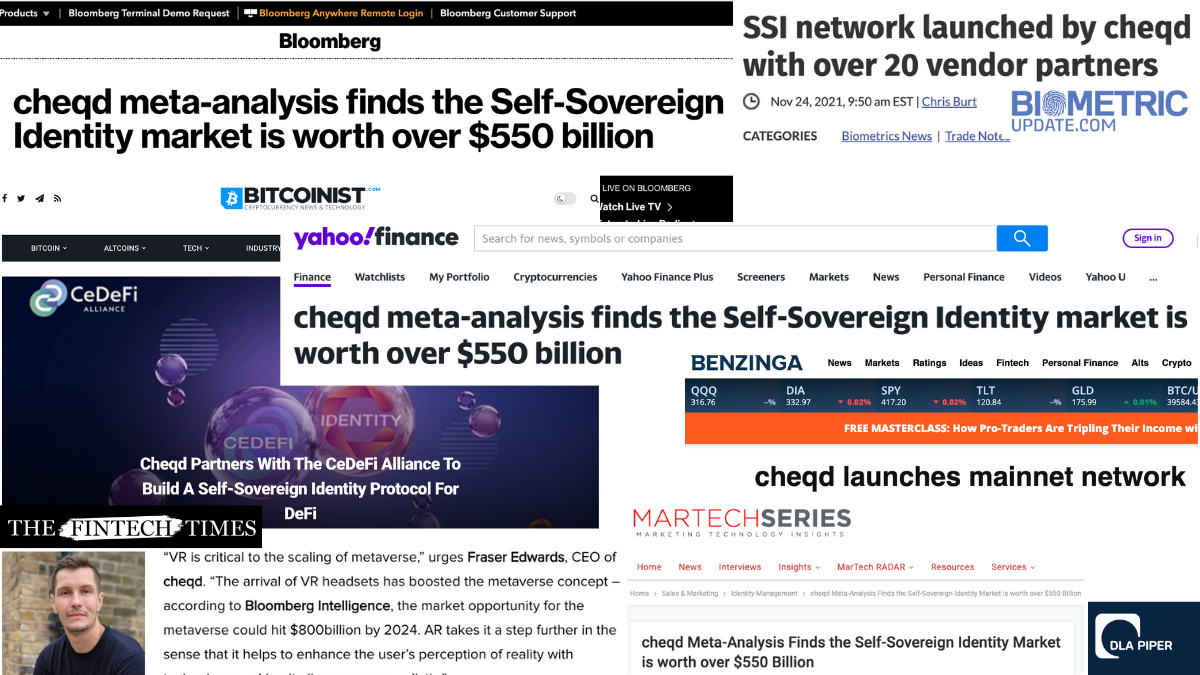 Uploaded >20 videos
Successfully completed our Cosmos Community Rewards, with cheqd growing the number of wallets from 6,000 to 71,000+. This also took our community engagement to new levels with 21,000+ Telegram group members, 48,000+ Twitter followers, and nearly 10,000+ Discord users!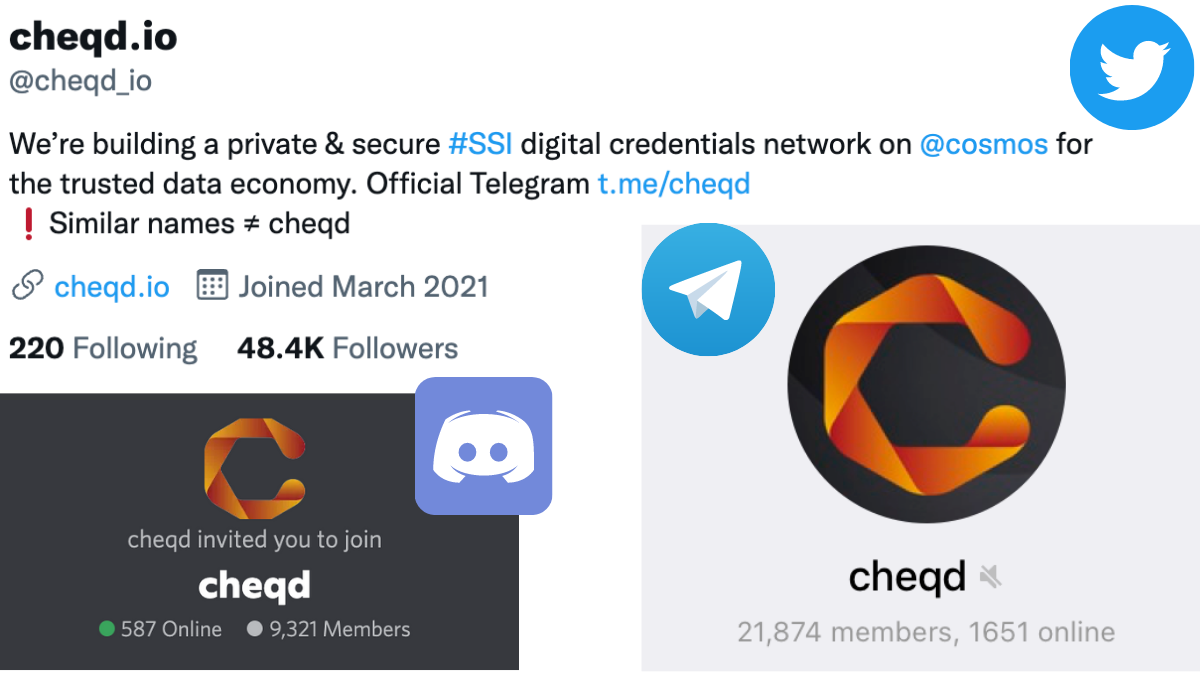 Participated in >five podcasts
Organised two memes competitions (and more to come, stay tuned)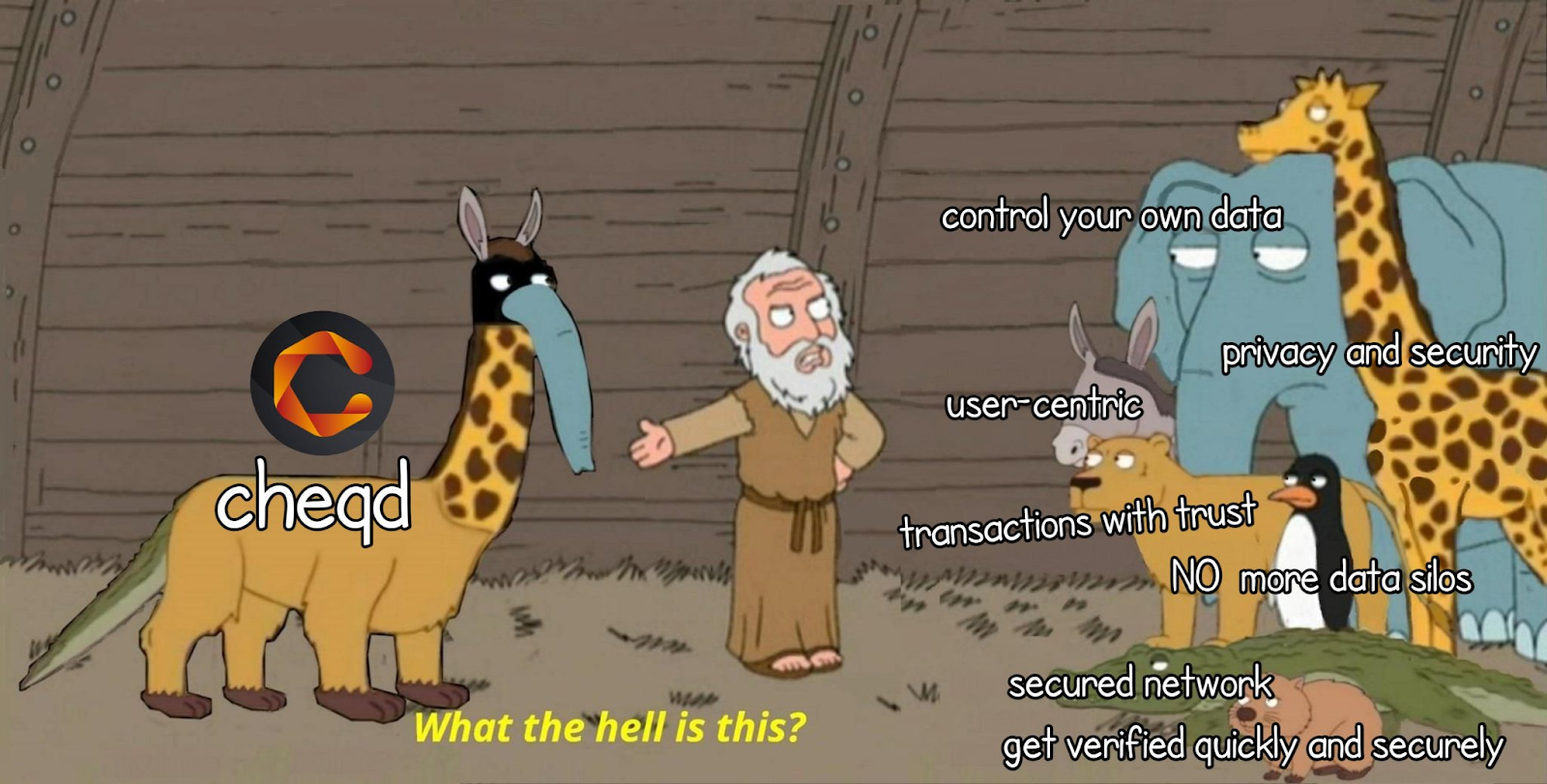 Attended three conferences/events in person (more to come as events start to open up again)
Organised two giveaway contests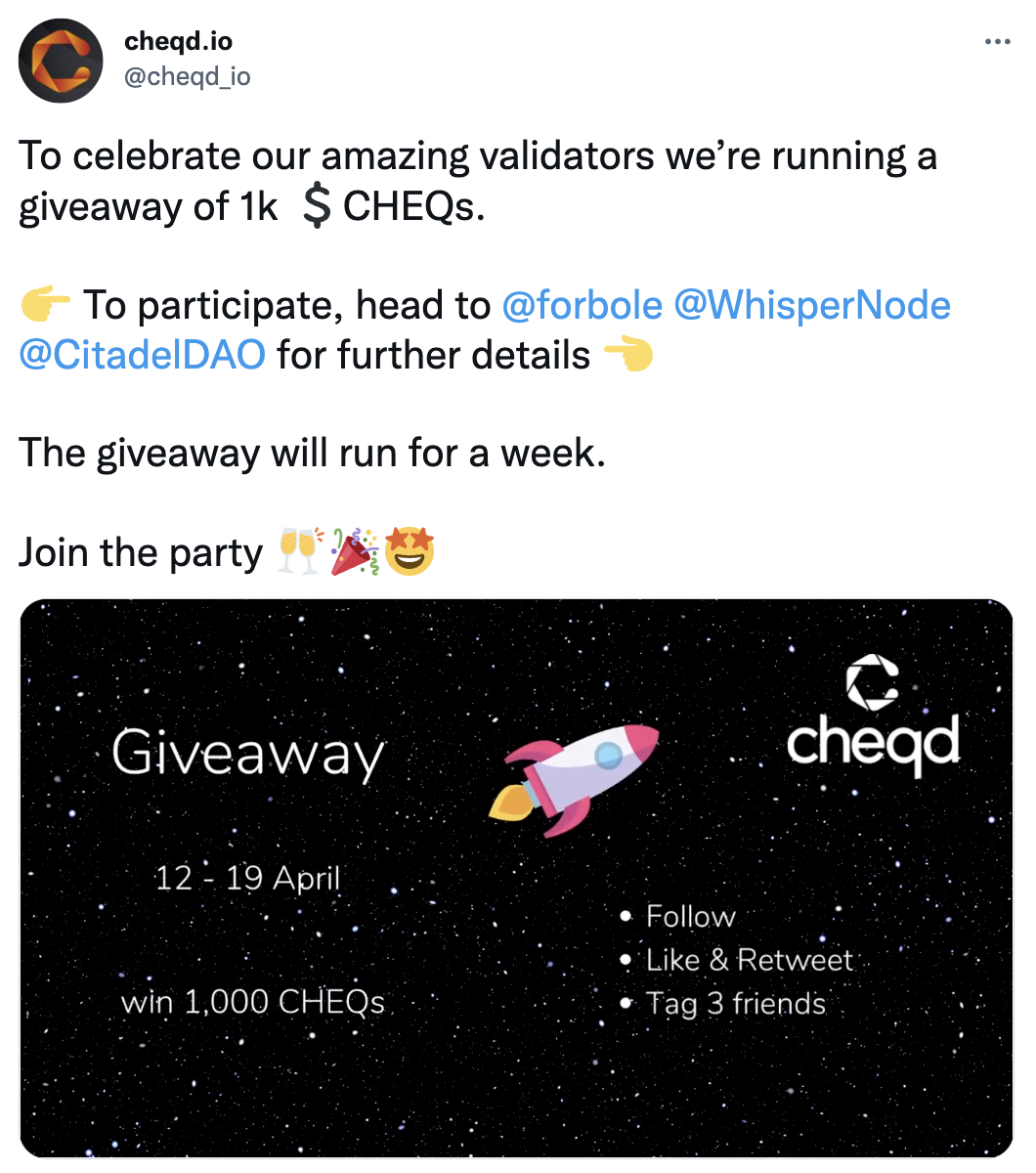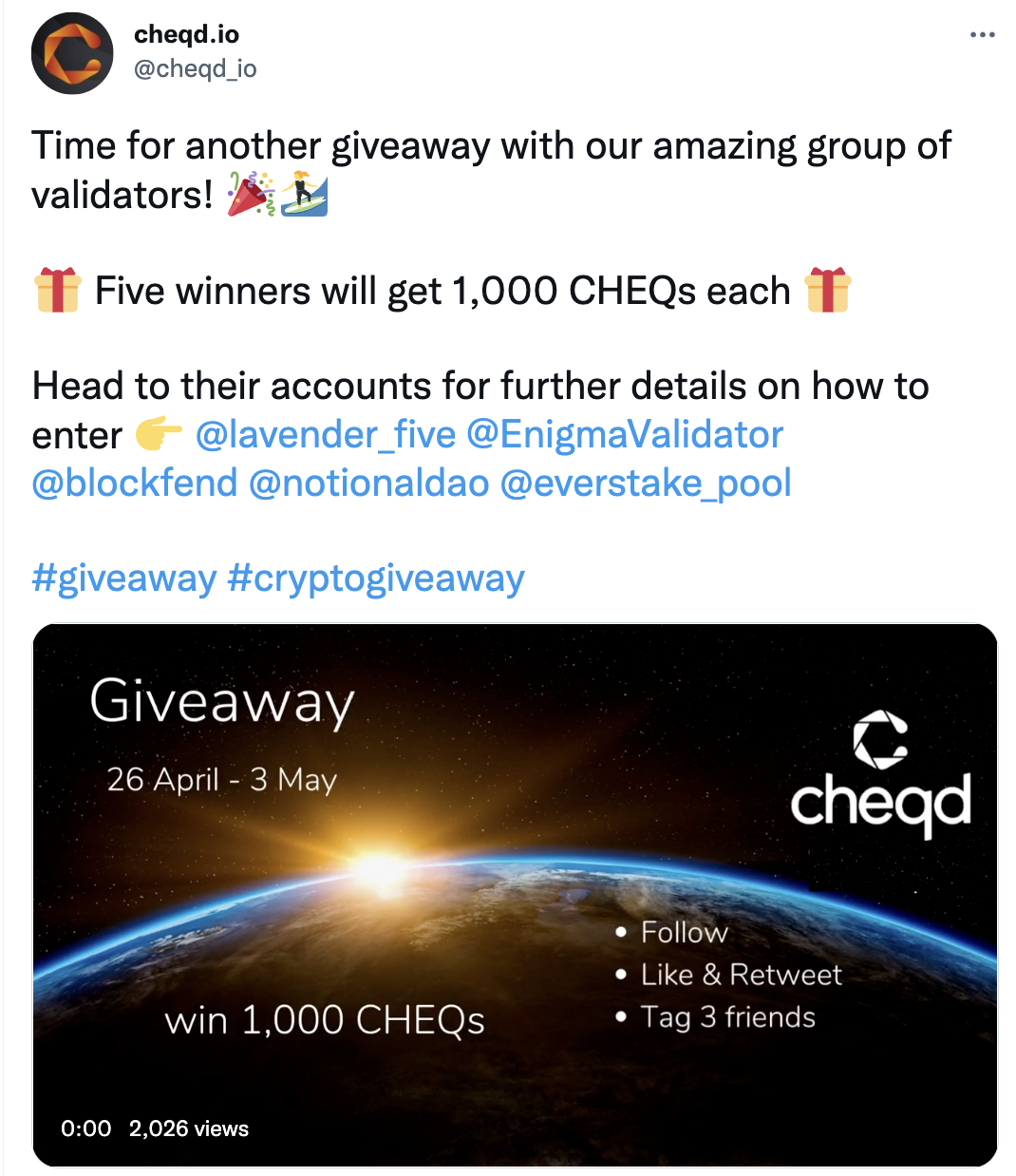 Building out the identity functionality to the latest standards as they emerge so we will always be at the forefront.
Building out payment functionality so the network effects of SSI can be turbocharged by revenue generation and cost-saving.
Establishing partnerships with Web3.0 projects to create new utilities including:

KYCd but anonymous liquidity pools or collateralised loans
p2p transfers with trust, i.e. no more test transfers
Proper NFT provenance and ownership
Decentralised reputation systems for identity proofing, i.e. legitimate influencer or exchange representative vs a scammer
Launching a self-serve decentralised partnership network

Progressing our burgeoning partnerships across custodians, exchanges and compliance providers so that we can present an end-to-end solution for enterprises where they don't need to worry about crypto.